So one of the finest Illustrators I have ever met -
Micheal Perez
(and his work is also found at: http://www.christophe-m.deviantart.com/ and another: http://mcad-perez.tumblr.com/)-
drew my attention to this artist's work - and as much as I am nerping out on the similarities on her work and mine - I'm just even more and more impressed the more I look - because she's better than me - by a lot. I love
Kate MacDowell's
work and how each image is altered and yet also connected to current cultural images. She's also using clay (porcelain) and even adding light to her sculptures
She's even using the same little put your own hand in it (human body parts) in the work . I am pleasantly nerped out.
"The Cycle"
http://www.katemacdowell.com/cycle.html
Image and terrifying research about pesticides found here: http://en.epochtimes.com/news/7-9-24/60085.html I took this image - it is not my own! But I have used these same guys often. I love this image.
http://abbiaallan.com/artwork/896400_detail_shot_of_the_Masses.html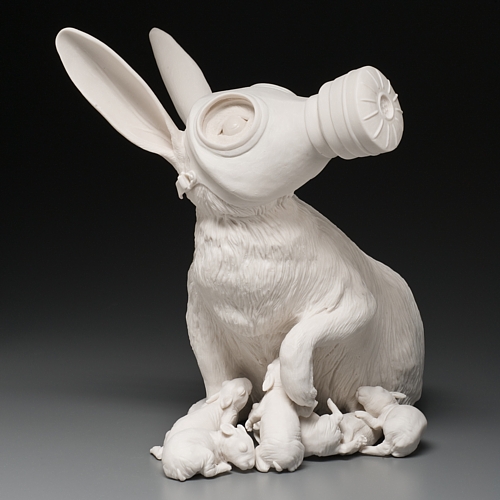 "First and last breath" :
http://www.katemacdowell.com/firstandlastbreath.html
By Kate MacDowell
Album cover to one of my most favorite bands - the Dollyrots
But in all seriousness - her craftsmanship, content, her everything - just AMAZING!!!
For anyone interested in blending Science and Art Imagery -- I highly recommend
Kate MacDowell's
work!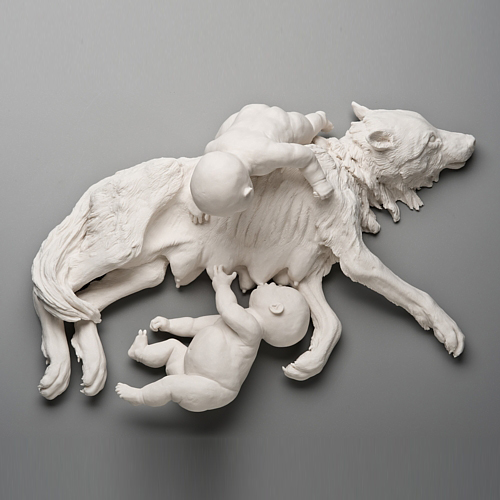 Ohhh - and she totally beat me to the Bat topic....
" In my work this romantic ideal of union with the natural world conflicts with our contemporary impact on the environment. These pieces are in part responses to environmental stressors including climate change, toxic pollution, and gm crops. They also borrow from myth, art history, figures of speech and other cultural touchstones. In some pieces aspects of the human figure stand-in for ourselves and act out sometimes harrowing, sometimes humorous transformations which illustrate our current relationship with the natural world. In others, animals take on anthropomorphic qualities when they are given safety equipment to attempt to protect them from man-made environmental threats. In each case the union between man and nature is shown to be one of friction and discomfort with the disturbing implication that we too are vulnerable to being victimized by our destructive practices."
Check out her work - and now I realize I have to work on my website big time!!
A Billion Heartbeats, 5"x5"x1 ½", hand built porcelain, cone 6 glaze, 9/2009